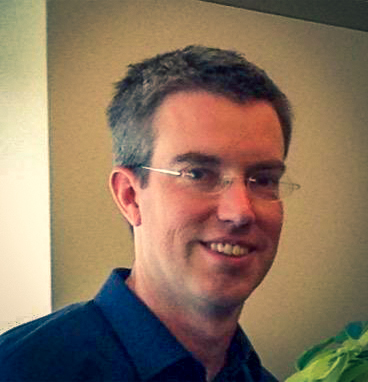 Recently, the American Institute of Certified Planners (AICP) accepted UW Urban Design & Planning alum Paul Inghram into the College of Fellows. The College of Fellows is one of the highest honors in the planning profession. Fellows of AICP are nominated and selected by their peers. The award recognizes outstanding contributions as a professional planner. Paul currently serves on the UDP Professionals Council. Over the course of his 15 year tenure, he has been a dedicated supporter of the Department. and h to provide mentorship to many students.
Ultimately, this exciting news comes during a challenging time. Covid-19 is impacting the way that communities work together to stay healthy and prevent further spread of the virus. In reflecting on being awarded this great honor, Paul touched on some of the concerns and challenges that planner face in the midst of a pandemic.
UDP: This is very exciting news! How does it feel to be selected to join the College of Fellows?
Paul: First of all, it is a great honor and I'm proud, humbled, and thankful to be so recognized. It's something that I've dreamed of and worked towards for a long time. Obviously, this news comes at a time when the nearly hourly updates about coronavirus overwhelm our thoughts. The quickly changing news has been hard to keep up with. Moreover, the immediate effect on families that are suffering with the virus' impact makes it clear that, while I'm grateful for the honor to be part of the College of Fellows, there are more important things in the world.
UDP: How do you foresee the Coronavirus impacting the planning profession?
Paul: Planners are in a funny place. We're used to talking about significant issues like housing, homelessness, transportation, climate change, public health, and equity. These are topics that our communities care about and planning can make a difference. And now, in today's moment, those issues take a backseat to the more pressing challenge of slowing the virus.
At my work, we're trying to figure out how to keep moving forward even as many our elected leaders are preoccupied and won't have space for working on planning for some time. We have a once in a decade plan adoption anticipated for the end of May at our annual meeting. Whether it occurs or not is now in jeopardy. The annual event usually draws several hundred people from around the region. We're now quickly thinking of what our options are to hold a large, public meeting. What was meant to be a celebration of completing a plan that will be an example for the country may now need to be conducted online.
UDP: Are there also opportunities that might exist in this situation for planners?
Paul: This is requiring all of us to rethink how we plan. How do we talk with coworkers when we aren't at work every day? How do we hold public meetings while maintaining separation between people? Can boards effectively engage in policy debates if they can't meet in person? In the Seattle area, we've spent a lot of time preparing for the 'big one,' an earthquake that would disrupt business and make buildings unusable. Subsequently, that preparation is paying off as we use it and learn to adapt to our new virus world. Population growth isn't likely to stop and planning issues won't go away. Most importantly we now have to be creative about how to engage our communities and address these still important issues even if we can't use traditional techniques.
UDP: Do you have any final thoughts to share about the nomination process and receiving this honor?
Paul: Above all, I want to thank my community of supporters. They gave me the confidence I needed get through the nomination process. I am also thankful for their encouragement throughout my career. They have inspired me to have faith in our communities, to aspire to a better future, and to work hard toward a greater good.