Master of Urban Planning (MUP) Studios – Livable City Year, Bellevue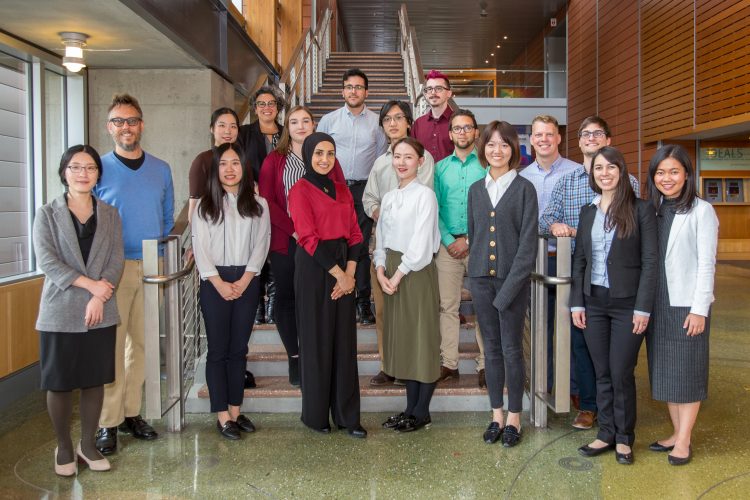 Recently, students of the LCY Bellevue Civic Center Vision Development studio released their final report. Led by Professor Branden Born, these planning students joined nearly 300 of their fellow classmates across UW during the 2018-19 academic year. Together they collaborated with City of Bellevue staff on various projects. Ultimately, the goal of this collaboration was to develop ideas that could help advance the City Council Vision document. Subsequently, many projects focused specifically around livability and sustainability.
Civic Center Vision Development Studio
This planning studio explicitly focused on exploring and refining concepts for a connected Civic Center. The site of the proposed Civic Center is centrally located. Its adjacent to Bellevue City Hall, the new East Link light rail station, and the Meydenbauer Center. Most importantly, the new Civic Center would function as a hub of community activity in Bellevue. Additionally, it would create a place of grounding and community connection in a space that presently lacks these qualities. Generally speaking, Bellevue's downtown core was not built to correspond to human scale. One key goal of this studio was to create a public space created specifically to welcome people to Bellevue.
To begin with, students developed an analysis of the site. Next, they investigated case studies from around the world. Finally, they created different design alternatives to present to the City. The three student teams developed their designs with attention to one of three different core values:
The first team focused on "Intimacy" and applied a green infrastructure lens
Team two created a "Civic Home" with a focus on housing
The third team developed a "Cultural Center" that developed economic potential on the site
The Final Report
In conclusion, the comprehensive report includes the student's findings, and ultimately key recommendations for developing the site. These recommendations by and large propose innovative ways to fully integrated the Civic Center into the fabric of Bellevue's downtown core. Ultimately, this plan will be used by the City to help generate new ideas and spark innovation around the possible future for this site..
CIVIC CENTER VISION DEVELOPMENT REPORT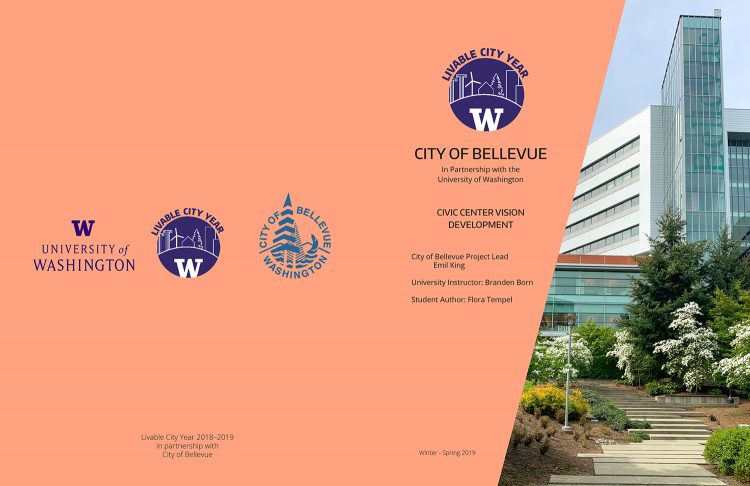 ADDITIONAL LINKS:
> To learn more about the Master of Urban Planning (MUP) program, visit the website here.
> To learn more about the Livable City Year (LCY) program, visit the LCY website.