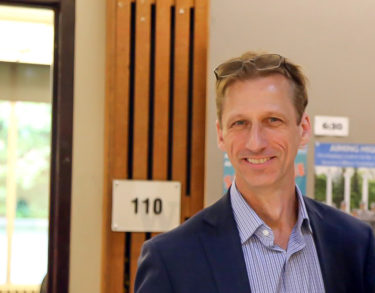 Our goal in the Department of Urban Design and Planning is to provide more than excellent teaching and research. Our real mission is to have an impact on the lives and careers of our students, the future of the planning profession, and the health and welfare of our urban and regional communities.
We've selected a few stories and events that we think illustrate this impact. Some of them are personal, such as the story of MUP graduate student Asela Chavez-Basurto whose internship is helping her make the leap from student to professional. Others illustrate the impact our students and faculty are having on our communities and planet. For example, MIPM graduate student Danté DiSabantino is helping develop King County's Climate Action Plan, while professors Bob Freitag and Dan Abramson are partnering with Washington coastal communities to make them more resilient to tsunamis and other natural hazards. This work is innovative, urgent, and could one day save lives.
Global Impact
Our impact is not just local. Assistant Professor Rachel Berney, for example, talks about her work in Colombia and the Global South. Through her research and teaching she also reminds us that learning from other cultures and global cities makes us better – and more impactful -planners here at home. The students in the study abroad group led by Professor Emeritus Fritz Wagner to Quebec City would certainly agree. So too would the members of the Berlin Studio, led by Ph.D. student (and now faculty at the University of Chicago) Evan Carver and CEP Program Manager Megan Herzog, who spent 30 days exploring and learning from one of the most interesting and historic cities in the world. Be sure to check out their website and blog, as well as the quirky films made by the students (my favorite is A Trophy of Democracy.)
Of course, none of what we do in the Department of Urban Design and Planning would be possible without the partnerships and support of our alumni, friends, and professional community. Planning is always a collaborative process and so is the project of educating the next generation of professionals and discovering the solutions to our most pressing urban problems. We are grateful for your help with this important work and want you to know that our success is yours as well.
Very best –

Christopher Campbell, Chair
Featured Stories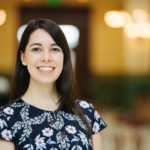 Bridging to Professional Practice
Master of Urban Planning (MUP) student, Asela Chavez-Basurto, dove into professional practice during a summer internship at Sound Transit. She took on real-world planning projects in Seattle, further exploring the dynamics of collaborative teamwork.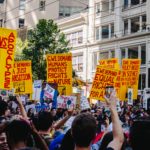 Providing a Platform for Youth on Climate Change
Master of Infrastructure Planning and Management (MIPM) student, Dante DiSabatino, is working on King County's 2020 update of the Strategic Climate Action Plan (SCAP). His team recently implemented the first Youth Summit on climate change.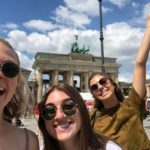 Students Explore Berlin Through Film
What makes a city? Who decides how a city grows and changes, and what criteria do they use? These are just a sampling of the questions that UDP students tackled while traveling to Berlin over summer quarter 2019.