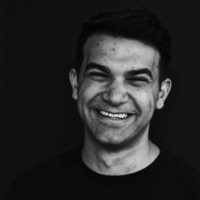 Master of Infrastructure Planning and Management (MIPM) student, Danté DiSabatino, is working on King County's 2020 update of the Strategic Climate Action Plan (SCAP). In fact, his team recently implemented the first Youth Summit on climate change. The summit was held at UW's SCAP Public Workshop on Saturday, October 12th. Most importantly, it gave young people in King County the platform to voice their opinions about addressing climate change within our region.
King5 News subsequently featured the King County Youth Summit in a recent segment:

To summarize, SCAP is King County's 5-year plan to reduce regional greenhouse gas emissions and prepare for climate change impacts. Significantly, it focuses on supporting resilience in communities disproportionately impacted by climate change. Danté is presently working with a team of colleagues, including King County Climate Engagement Specialist Jamie Stroble, to solicit public feedback and cultivate strategic community partnerships.
"More often than not, youth haven't had a seat at the table as stakeholders in governmental processes." Danté explained. "The youth of today, and many of their surrounding communities, will be on the frontline of climate change. As as a result, they need to be part of the conversation and will be impacted by their government's actions or lack there of around climate change adaptation, mitigation, and preparedness."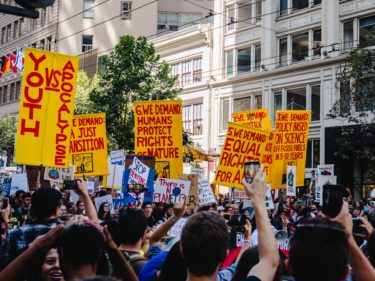 A Global Movement
The SCAP Youth Summit is part of a much larger movement amplifying the voices of young people around climate change. Beyond King County, youth all over the world vehemently represented their concerns during the Global Youth Climate Strike on September 20th. Youth climate activists joined together in many major cities to march in support of taking urgent action. Likewise, young people in Seattle also participated, taking time away from their studies to stand in solidarity.
Celebrating Our First-Generation College Students
On Friday, November 8, we will lift up the experiences of our first-generation students, faculty, and staff. UW is joining universities across the country in the third annual National First-Generation College Celebration. Danté is a first-generation college graduate (Florida State University) and holds a Bachelors of Science in Environmental Science. He joined the MIPM program to focus on equitable community driven resilience and social infrastructure systems.
> To learn more about the Master of Infrastructure Planning and Management (MIPM) program, visit the website here.
> To learn more about King County's 2020 update of the Strategic Climate Action Plan (SCAP), visit the King County climate action website here.