The Gateway to the Profession
We Want the Best
As the world continues to urbanize at an unprecedented rate, the need for great city planners, designers, innovators and leaders is more urgent than ever. Our mission is to meet this need by bringing the best students to our programs and providing them with the advanced skills and training they need to take on today's complex urban problems.
Connecting Professionals and Communities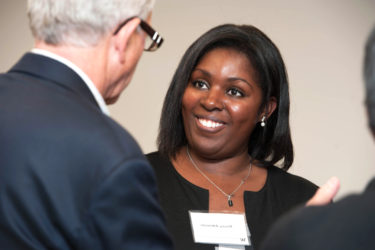 For planners, the ability to cross professional boundaries and collaborate with people is a core job requirement. Rosey Atkinson (MUP/RE '18), a former Mississippi school teacher and recipient of the 2016 Professionals Council Equity Scholarship, knows this first hand. Rosey is committed to building more sustainable and affordable communities. "I've always had a passion for urbanism and economic development. Teaching in the Mississippi Delta, I realized how much the wealth of the middle class is dependent on home ownership and investment in a community, and how intersectional ethnicity and race are with one's socioeconomic status." For Rosey, earning a dual degree in Urban Planning and Real Estate gives her the strengths of both disciplines. "Understanding the theoretical and practical aspects of planning and real estate development is essential to designing and building thriving, sustainable, and affordable communities." Working across boundaries; building community; bringing ideas to action – these are the essential components of great planning, and great planning education.
Passion, Preparation, Pride
"Seattle's culture of collaboration and innovation makes it one of the most exciting places to make a future – especially if you're a planner."
Brand Koster (MUP '15) grew up in rural Michigan, but his move to Ann Arbor, MI for his undergraduate degree sparked his passion for cities and urban planning. "Almost instantly I became an avid cyclist, and would take the bus wherever I could, even though I had a car at the time." For Brand, the decision to enroll in the UW Master of Urban Planning (MUP) graduate program was an easy one.
Brand credits his MUP education for providing him with the skills and knowledge he needed to launch a successful career as a planner. Today, this Michigan transplant is working for King County Metro as a Transportation Planner, helping ensure that our regional transportation system is equitable, efficient, and ready to meet the growing mobility needs of our city and region.
Expanding Our Impact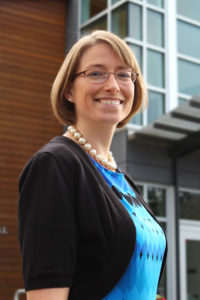 A degree in planning isn't just for planners. Jennifer Gregerson (MUP '10) is a case in point. She grew up in the Puget Sound region and has always been interested in running for political office. She chose to attend the UW so she could study how careful and inclusive land-use planning can help communities develop more sustainably. Today, Jennifer is Mayor of Mukilteo, a city about 25 miles north of Seattle. As Mayor, she is applying the knowledge and skills she gained from her MUP education to meet the needs of her community. Jennifer's mission is to help build a well-run city with strong neighborhoods, an active waterfront, and safe places to walk and bike. In this role, Jennifer is demonstrating that planners are making a real impact throughout our region, and that a degree in planning can be essential training for our future urban leaders, visionaries, and decision makers.
Help Us Do Even More
As the gateway to the planning profession in the Pacific Northwest, we work hard to attract and train the very best students. We know that excellent students become the top recruits in our firms and agencies as well as the future leaders of our communities and region. As the cost of education continues to rise, help us ensure that we can continue to attract the best talent by supporting our students.
Three Ways to Help
Make a gift to the Urban Design and Planning Scholarship Fund. This fund is used to offset the cost of a professional education. Our goal is to cover the cost of tuition for six students in our MUP program annually. An investment in this fund is a direct investment in the future of the planning workforce and profession.
Make a gift to the UDP Endowed Equity Fund. This scholarship, developed by the department's professional advisory council, helps us recruit underrepresented minorities and support them while they're here. Our goal is to fund a cohort of 10 Equity Scholars per year. With your help, we can reach this goal.
Make a contribution to the Urban Design and Planning Enrichment Fund. This fund supports new initiatives and curricular innovations that enhance the student experience and professional training we provide. By contributing to this fund, you ensure that the leading planning city in America continues to be supported by a leading planning school.
JOIN US BY MAKING A GIFT TODAY
Contact Us
For more information, please call our Advancement Office at (206) 685-3751
or email udpinfo@uw.edu.