As urban planners, designers, leaders, and innovators, we are working to change the culture and face of the planning profession so that who we are reflects those we serve. Our vision is a world in which all people are empowered with the ability to make decisions about their communities, and where all communities are fully engaged in the vital task of shaping our collective future.
Each year, we graduate a new generation of passionate professionals ready to contribute to the change we seek. Our students study urban planning because they believe in the need for an equitable, just future and they know that planners have the power to transform the world for the better.
Help strengthen equity and inclusion within our student body. Make a gift to the Urban Design and Planning Endowed Equity Fund. Your donation helps us to recruit and support the studies of students who have deep experience with diversity. With your help, we can prepare the next generation of professionals to lead our communities, striving for a more vibrant, inclusive, and equitable society.
Learn more about the Urban Design and Planning Professionals Council.
2022 Recipient: Maimoona Rahim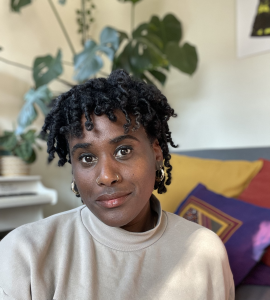 I am excited to be a recipient of this scholarship. I am originally from upstate New York, studied Fine Arts and Communication Studies in undergrad, and prior to beginning grad school, I received my Certificate in Sustainable Transportation: Planning & Livable Communities from the University of Washington, which cemented my interest in urban planning.
I'm passionate about sustainable and equitable transportation planning and currently serve as a volunteer board member on the Seattle Bicycle Advisory Board and Levy Oversight Committee advocating for safer streets for everyone on and off the bike. This summer, I am interning at King County Metro working with the Contracted Services team on projects related to Via to Transit and improving Access, Metro's paratransit service. In my first year at UW, I joined the CBE's Diversity Council as a MUP student representative and had the opportunity to support connections between BIPOC students through the quarterly BIPOC student luncheon and work with students and staff passionate about dismantling barriers and creating a safe, welcoming anti-racist environment. I also received three scholarships this past year, WTS's Shawna Mulhall Memorial Scholarship, COMTO Washington's Mount Rainier Graduate Scholarship and UW UDP Equity Fund Scholarship. I'm very grateful for all the financial support I've received from these organizations and the support from the University of Washington. This has given me the freedom to focus fully on this program without the stress of financial insecurity.
The most exciting classes I've had so far are Studio Prep and Studio Studying Hometown Class Year Urban Planning, specializing in Transportation Planning Binghamton, NY 2023 (core requirements for all MUP students). My team created an Initial Conditions Report summarizing the policies and plans for the Northgate Urban Center in the last 30 years and creating policy recommendations for the City of Seattle's Office of Planning Community and Development.
Thank you for choosing me as the recipient of the UDP Professional Council Equity scholarship. I'm grateful for the support I received in my short time at the University of Washington and am eager to make waves through equitable and sustainable transportation planning after graduation.
Maimoona Rahim
2022 Recipient: Maraea O'Connor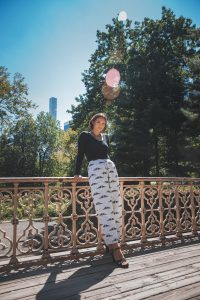 Aloha, my name is Maraea Kaleinani O'Connor and I want to express how grateful I am for the UDP Professional Council Equity award. I feel so honored to receive financial support from this award that will allow me to further my education at such a great institution like the University of Washington.
My passion for planning stems from my desire to give back to a place that has given so much to me – Hawai'i, my home and the home of my ancestors. Although I want to work and live in Hawaii, the opportunity to live and study in a place like Seattle now will be beneficial to my career and ability to contribute to bettering my island home and community.
I am so excited and thankful to be a part of a program that will provide me with the insight, resources, and guidance of professors and planning professionals that will broaden my perspective of urban planning and design. My career and educational pursuits would not be possible without the generous support from the College of Built Environments and their donors.
Mahalo (thank you),
Maraea Kaleinani O'Connor
2022 Recipient: Samantha Cornejo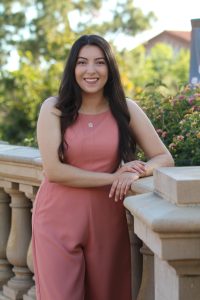 As the first in my family to attend Graduate School, the dream of higher education always seemed unattainable. With a lot of hard work, and immeasurable support from family, friends, and mentors, the opportunity to pursue a graduate degree has become reality. The generous scholarship from the UDP Professional Council Equity award will help me continue my education, allowing me to not only create change in my community but also become an example to my family of what is possible.
My biggest ambition is to help develop communities to become more livable, just, equitable, and sustainable through planning. Graduate study will help me accomplish my career goal of becoming a well-rounded and skilled planner.
Thank you for the opportunity to learn and grow as a professional at the University of Washington's Department of Urban Design and Planning. I am excited to continue the hard work, make my family proud, and take the next steps in becoming a professional planner. I know that this program will equip me with the knowledge to create sustainable change throughout communities and ensure that the built environment and its inhabitants have a safe community to thrive in.
I look forward to the challenges, successes, and learning opportunities to be had all of which were made possible with the help of this award, thank you.
Gratefully,
Samantha Cornejo
2022 Recipient: Vanessa Umana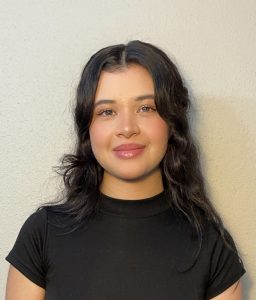 As a First Generation college graduate from UW Tacoma, my education and opportunity to continue have never been crystal clear. To me, the help that the UDP Professional Council Equity Fund has provided me with is anything but minimal. I have worked very hard during my time at UW and have seen the support and community that I have been able to benefit from as an Urban Studies student.
Coming to UW Seattle will hopefully show my commitment and admiration for the resources that are out there for students like me, unsure of how high we're able to climb without vital resources like finding funding and creating networks that will help us in our professional development. As a woman from El Salvador, coming from parents just as ambitious as I am, I thank you for the opportunity to continue my education. An education that I have selected carefully and thoughtfully in terms of how I want to impact the world.
As a person that is fascinated by our built environments, I chose to continue my education and am seeking my Master's Degree, not only due to my love for education but also due to my love for the field in which I want to end up in. The Master of Urban Planning program was one that I thoughtfully applied to because of the environment that I look to benefit from, a space in which architects, planners, and construction Studying Hometown Class Year Master of Urban Design & Planning Federal Way 2024 management can learn from one another.
And so, I thank you for allowing me to start my school year this September with a weight lifted off my shoulders.
Vanessa Umana
2021 Recipient: Alicia Jacobs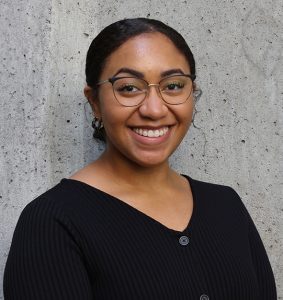 My name is Alicia Jacobs and I would like to introduce myself as a recipient of the UDP Professionals Council Equity Fund and to express my sincere appreciation for your support of the College of Built Environments and its students. Thanks to your generosity, it will be possible for me to achieve my educational and career goals.
I am very excited to begin the Master of Urban Planning program at the University of Washington this autumn. The university's accomplished faculty and staff, professional and educational resources, and support that is available for students make this school and program the perfect setting for me to acquire the skills I need to further my career. I began my formal study of the built environment and its impact on people's lives as an undergraduate at the University of Missouri. As an art history major, I studied world history through art, architecture, and design and investigated global implications of the construction of societies. Specifically, I analyzed how historical forces, like colonization, global trade, and wars, led to aggressive plans for urban renewal that influenced how people lived. In the Master's program in Art History, I have gained expertise in conducting research and writing about art, architecture, and the development of ancient and present day communities. I will combine the skills gained as a University of Washington-trained urban planner with my art history training to address the systems-level drivers of poverty and inequality. In this work, I will partner with marginalized communities to combat discriminatory practices in urban planning and build stronger and healthier neighborhoods. Outside of the classroom, I hope to participate in the work of the Equity, Diversity, and Inclusion Committee and the Young Planners Group of the American Planning Association to support the development of new urban planning professionals.
It is difficult to put into words what this award means to my family and me. I am incredibly honored to have been chosen as a recipient of the UDP Professionals Council Equity Fund. I am excited to know that I am being supported by an organization that values community projects, design, and students. Additionally, I am grateful for the confidence that this award has given me as I prepare to begin my studies. This award will allow me to have a stronger focus on my studies by easing my financial burden, and for this I am forever grateful.
Thank you again for your generosity and support.
Sincerely,
Alicia Jacobs, Class of 2023
2021 Recipient: Solana Granados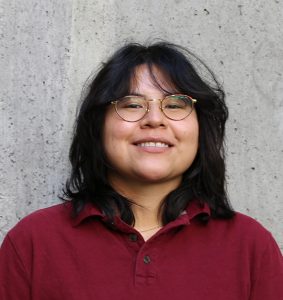 I am writing to express my sincere gratitude to you all for making the UDP Fellowship possible. I was thrilled to learn of my selection for this honor, and I am deeply appreciative of your support!
I will be an incoming first-year masters student majoring in Urban Planning and possibly pursue a dual degree in public health or public administration. I hope to become a city planner in New Mexico upon graduating from the University of Washington. I chose MUP because I see the field of planning as a part of the creative solutions to today's problems facing cities and humanity. Another reason I chose this field is because of my amazing mentor, professor Renia Ehrenfeucht, from the University of New Mexico has exposed me to what planning can do for communities and where it can go.
The financial assistance you all provided will be of great help to me in paying my educational expenses, and it will allow me to concentrate more of my time on studying. As well as helping me focus on being a leader amongst my peers.
Earlier this year I was a task force member for the City of Albuquerque's initiative to update to its climate action plan. Currently, I am a public health intern at the Urban Indian Health Board here in Seattle. My experience with both has added to my development immensely.
Thank you again for your generosity and support. I promise you I will work very hard and eventually give back to others, both as planner and possibly a scholarship to future students like myself.
Sincerely,
Solana Granados
2020 Recipient: Markus Johnson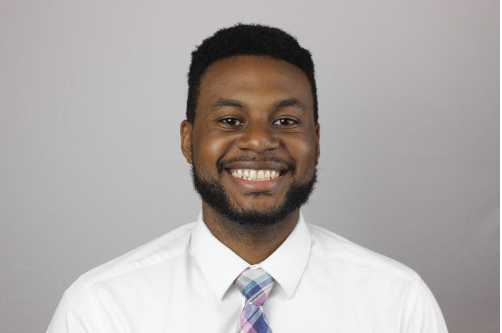 My name is Markus Johnson and I am an incoming Master of Urban Planning (MUP) student. There are a few reasons why I chose to come to UW. One reason is that UW is in the city of Seattle, which is an area I've been interested in for a few years now. Another reason why I chose UW, is because of the program. I felt the program gives me ample room to stretch and gain knowledge about many issues in urban planning, but it also will prepare me to work in the industry after school.
One key factor for choosing UW is the UDP Professional Council and the prospect of being able to pair with a professional mentor. For me, this is a big deal. After finishing my other degrees I have had no luck and a terrible time starting a career and finding work. So, having a mentor that can help ask the right questions and really lock in on a potential career path is a big deal for me.
Lastly, the biggest reason I chose UW was that I could financially afford it due in part to this scholarship from UDP Professional Council. Without donors like you, UDP may not have the funds to offer me the financial package they did and that would have made choosing UW almost an impossible choice. So, Thank you for what you do, it definitely helped me get to a program, university, and city that I wanted to be in.
To share a bit more about me, my background is in environmental science and policy. I am bringing a large frame, lens, or focus of the climate crisis to my studies as an urban planner. I am interested in anything that revolves around decarbonization, whether that be electrification, the design of buildings, the design of communities, transportation, etc. I am also very interested in the design of bringing more nature into our urban communities, such as permaculture parks, green roofs, green alleys, green walls, etc.
I consider myself an athletic, fit guy. So, you'll catch me at the gym, lifting weights, shooting hoops, and doing yoga. I plan on adding hiking to activities I like to do, as I hear there are a lot of hiking options in the Seattle area. I'm really excited about using a bike and more public transit to get to school and around the city. Lastly, I enjoy gardening and working with plants. Therefore, I will be engaging with a community garden or two, along with having plants inside my place.
I look forward to the fall and thank you Donors, you are making a lasting impact on students.
Thank you,
Markus Johnson
2019 Recipient: Dejai Mitchell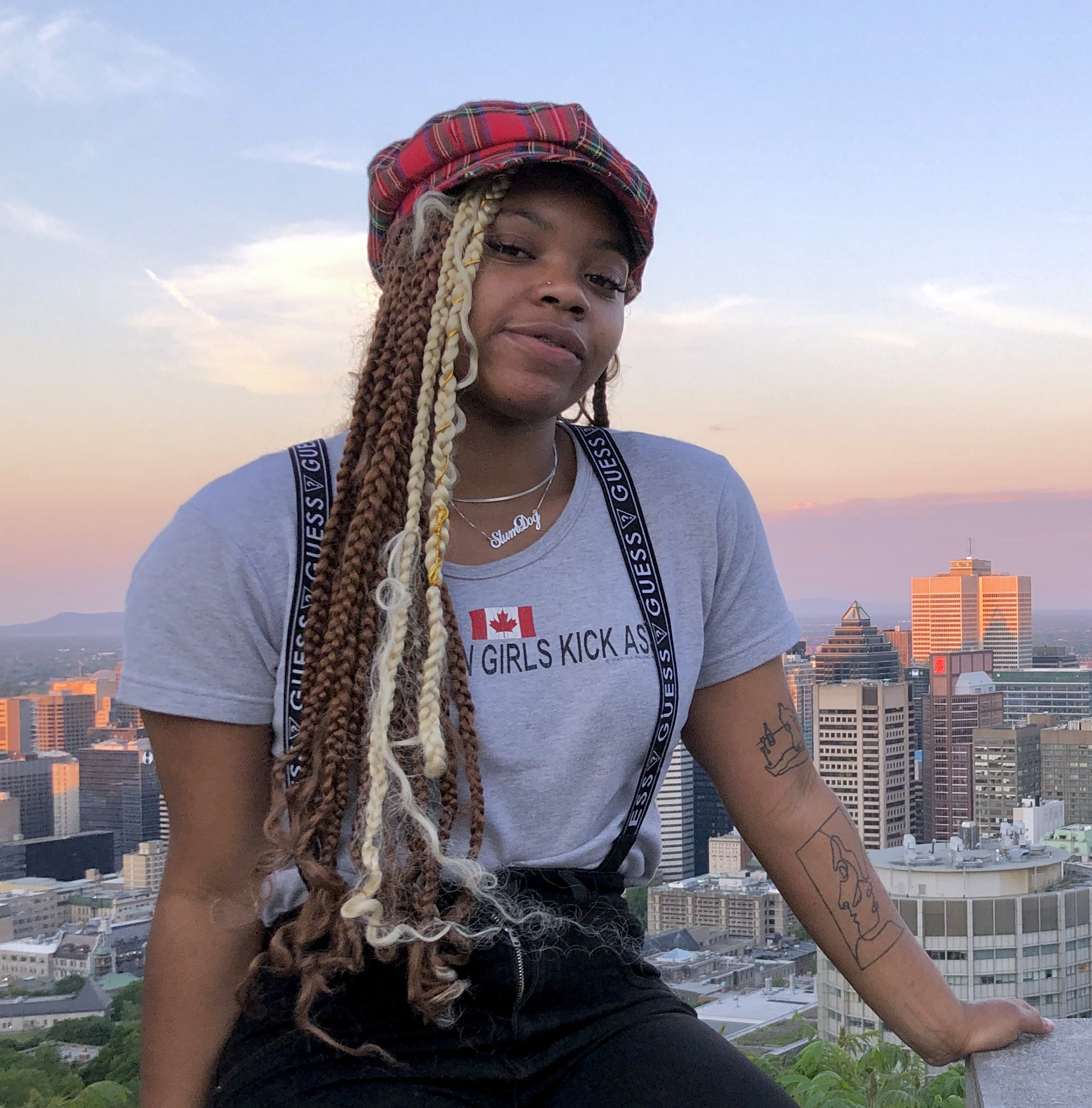 As a first-time college student raised by a single mother with very limited income, the opportunity to go to college, let alone continue off to graduate school, seemed like an impossible feat. Like many others, as a kid I dreamed of becoming an astronaut, veterinarian and even the president. Though these are not impossible ideas, I realized that those professions were not my calling. Subconsciously, it's always been a passion of mine, if not a personality trait, to help people succeed and prosper in all ways that I can. However, though this passion fueled me, I understood that the idea of adequately supporting myself was just as important. Thus, here I was stuck between my passion and just simply the idea of making money.
So, I continued through college and graduated as an economics major, despite my somewhat indifference to crunching numbers. Yet, through my struggles of economics there was a silver lining. I realized that my community and many others around me were being displaced and pushed out all in the name of gentrification; and ever since I've become aware I have wanted nothing more than to change the dynamics of gentrification and make community life better for minorities and lower class citizens.
Though it is here in graduate school that I am able to study ways to help my community through urban planning, it is truly with the help from donors like you that I am able to fulfill my passion and meet my high education dreams. With this assistance I am enabled to be that voice, that strategist, that innovator for minority communities in this new age of planning and development. It is a great honor to be granted this award. Being able to positively impact my community truly means the world to me and I am so very appreciative to be afforded the opportunity to create that impact by donors like you!
2018 Recipient: Michelle Abunaja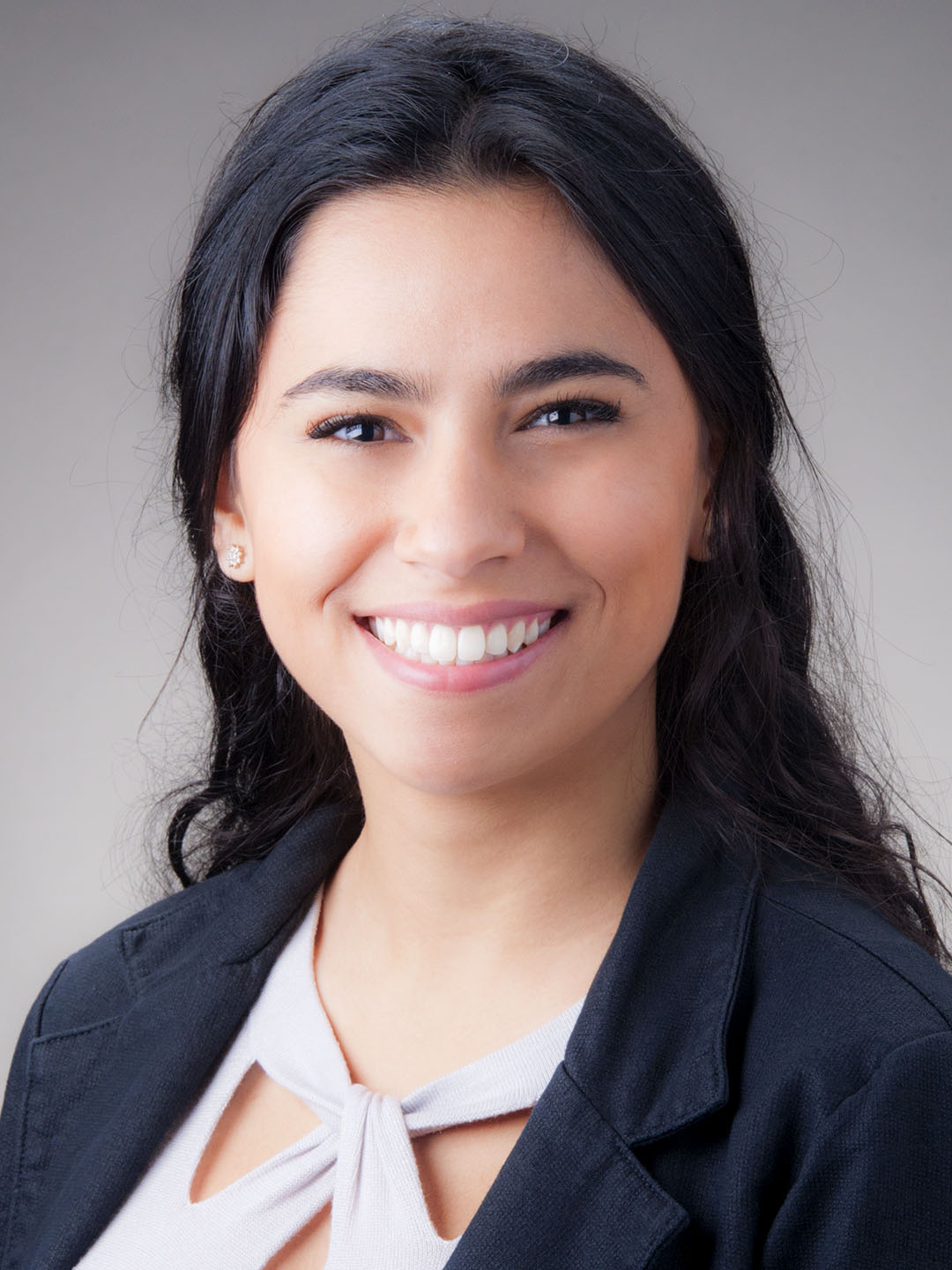 I am elated and honored to be a recipient of the Equity Fund. The donors to this scholarship have made it possible for me to attend my dream institution.
I am a first generation college student and the child of immigrants. As the first to go to college and first generation American, I am the pioneer of understanding American education for my family.
I completed my undergraduate education at Eastern Washington University (EWU) where I studied pollution sequestration of urban street trees, to understand air quality for pedestrians in the U-District of Spokane, WA. I finished my time at EWU Magna Cum Laude, with internships at an engineering firm, Spokane Regional Health District and as a Health Educator at EWU. I am excited to bring my ideas and work to UW, and eager to learn and grow among people with synergistic interests.
I intend to focus my studies on public health and transportation planning, and Seattle is the perfect city lab to study these topics. This scholarship will give me more time to explore my research interests and perform well in school by alleviating some of the financial pressures of graduate school.
2017 Recipient: Louie Leiva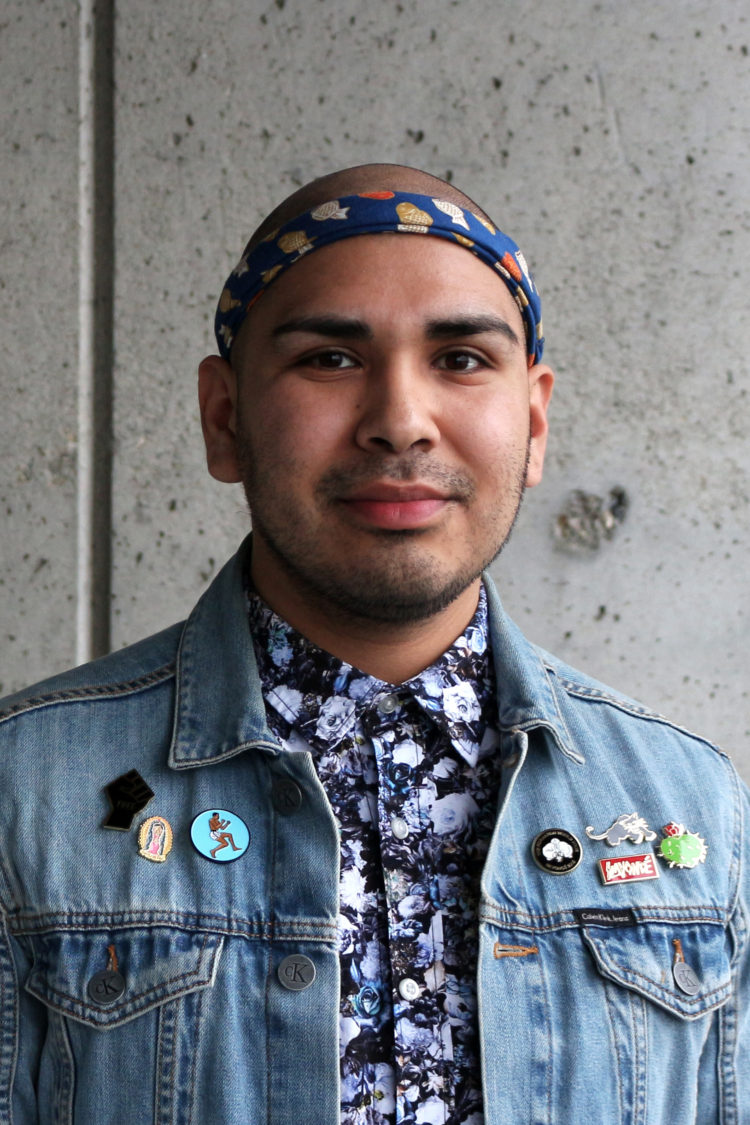 I am a first-generation college student and proud son to immigrant parents from El Salvador. I am committed to continuing my education not only for myself, but for my family. My parents did not have the linguistic capabilities or institutional know-how to teach me how to navigate the college application process; much less the ability to teach me what would be required to graduate.
2018 Update:
Louie is now a second-year MUP student with a concentration in transportation. Last year he was a member of the graduate student advisory board for the UW Graduate Opportunities & Minority Achievement Program (GO-MAP) where he and fellow board members organized the MLK Day of Service in partnership with Danny Woo Gardens in the International District. Currently Louie is serving as a graduate staff assistant with GO-MAP.
In every space he enters, Louie is always representing his home city of Los Angeles and his proud Latinx heritage. His work seeks to connect art and advocacy – with special interest in public space. He has launched a website with two of his peers in Social Work and Public health to celebrate Black Urban Planners, served on an artist selection committee with Danny Woo Gardens, and co-led youth workshops with the Rainier Scholars. Louie aims to continue to actively engage with and support the
2016 Recipient: Elise Rasmussen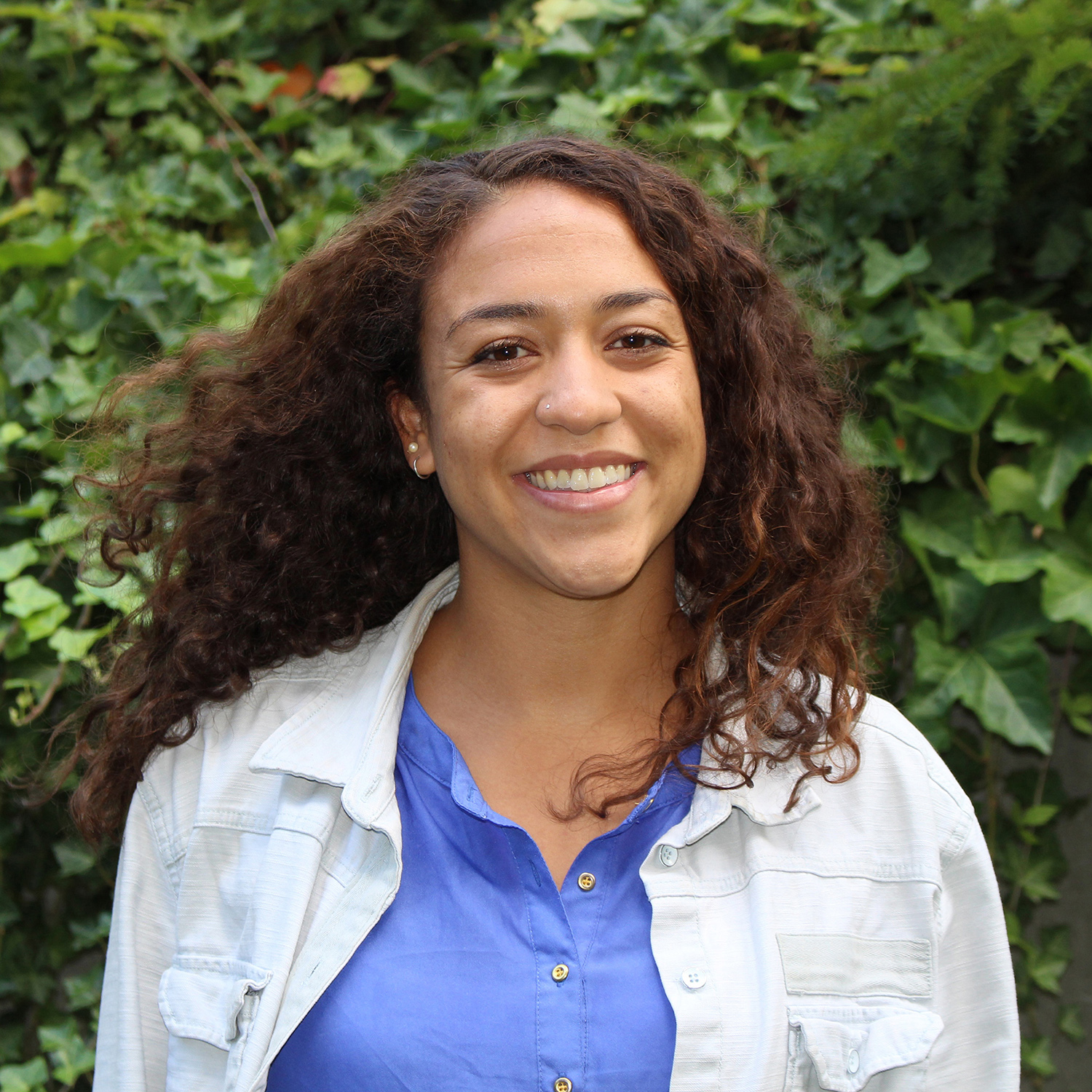 The Equity Fund award was instrumental in my decision to attend the University of Washington, and will aid in my goals to change the environments of urban America.
After graduating from Carleton College, I joined Teach for America and spent four years as a teacher in predominately low-income communities of color. While my students demonstrated their resiliency, it became clear they faced challenges in housing, food insecurity, and gang violence on a daily basis. My experience in the classroom proved that students must be psychologically and physiologically healthy to fully access education. This realization led me to take a step back and consider a further-reaching strategy for social justice.
I am pursuing concurrent Master of Urban Planning and Master of Public Health degrees to study how the built environment impacts health, and the role that housing plays in health disparities. The families I served as an educator made it apparent that affordable and adequate housing is often the path toward gaining more social and financial stability.
2018 Update:
Elise is in her last year of graduate school, and is loving the pairing of her two programs. Her capstone/professional project is with Seattle's Office of Planning and Community Development where she is conducting an evaluation of the Equitable Development Initiative (EDI) with the goal of making the EDI Fund more racially equitable. Elise also continues to intern at the Seattle Department of Transportation (SDOT) where she's working alongside communities of color to foster solutions to increase walk and bike commuting among students. Her coursework, capstone/professional project, and work at SDOT make it clear to Elise that her interests lie in creating and maintaining healthy and desirable neighborhoods with people of color and for people of color.
2015 Recipient: Roseann Atkinson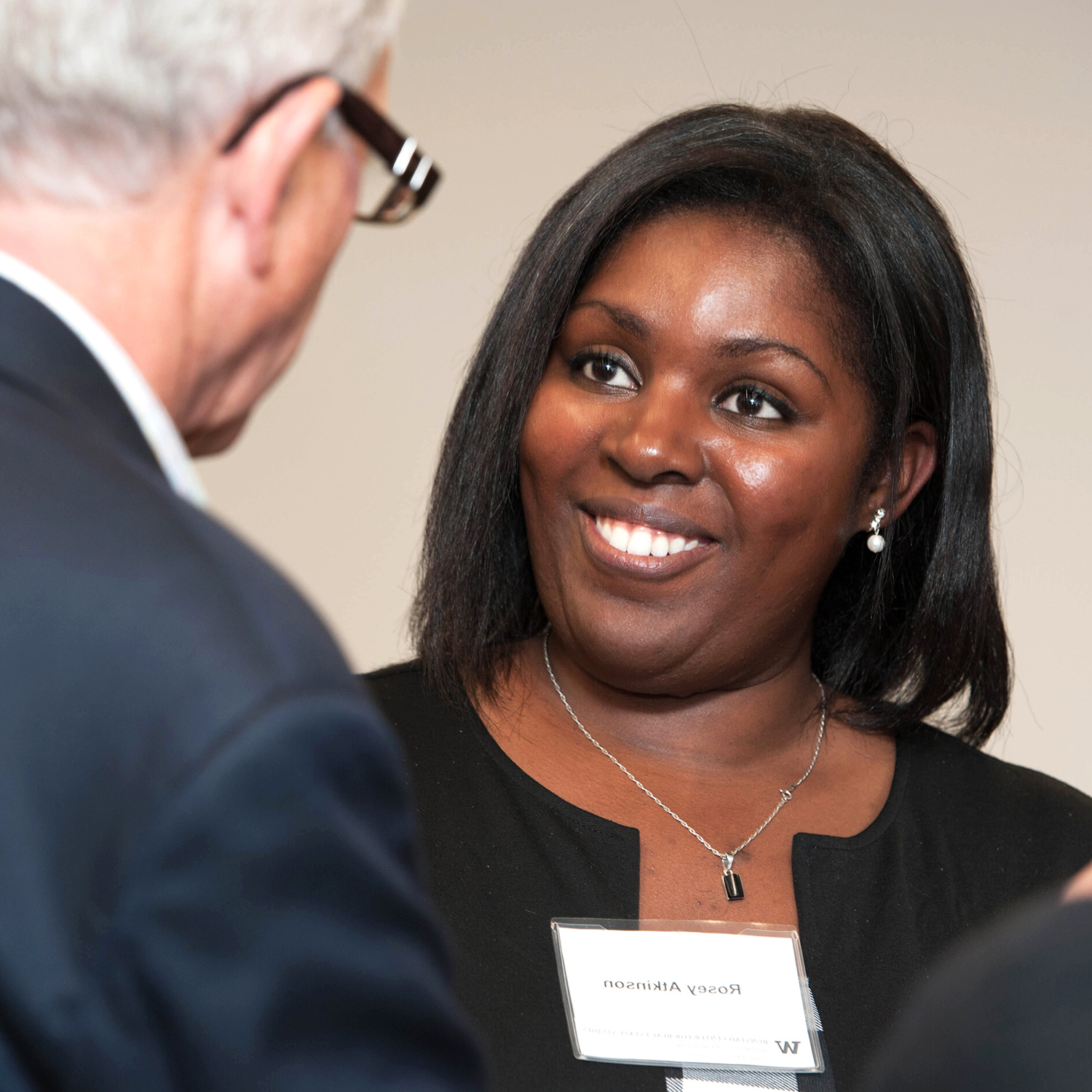 I am from Long Island, New York, and I'm the first person in my family to attend and graduate college. I have a B.A. in Economics, and an M.A. in Curriculum and Instruction.
My decision to study Urban Planning brings me back to my teaching experience in the Mississippi Delta. I witnessed how the decline of economic growth and employment opportunities led to a declining population and tax base. I saw planning decisions being made by government officials with little to no input from the people most impacted.
Planning can affect not just the design of a city but can help facilitate public participation and achieve balance between community life, economic growth, and long-term sustainability. I see planning and education addressing similar issues, such as social and economic inequities.
2018 Update:
Today Rosey is a Real Estate Development Associate at Plymouth Housing – a job she loves. She gets to work on development projects in every stage from acquisition and financing to design and construction. The Equity Fund gave her opportunities to not only attend classes but to engage and participate in professional challenges, which helped her land her dream job.
JOIN US BY MAKING A GIFT TODAY
Contact Us
For more information, please call our Advancement Office at (206) 685-3751
or email udpinfo@uw.edu.