A Tradition of Excellence
Excellence, Innovation, Impact
Great planning schools are defined by the quality of their faculty. In the department of Urban Design and Planning, our faculty are world leaders in research and innovation. Their discoveries are pushing the boundaries of planning practice and leading to new solutions to the most important urban challenges we face today. For our students, this means being exposed to the latest information and best planning practices while receiving the highest level of professional training. We're not only creating new knowledge, we're applying it to strengthen our communities, and using it in the classroom to prepare the next generation of urban scholars, innovators, and leaders.
Research for Resiliency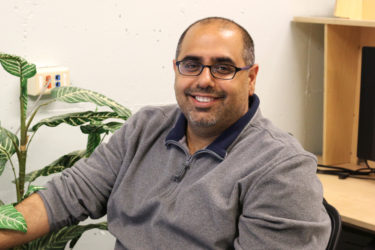 Not all planning is about imagining a better future. Sometimes it's about preparing for the worst. Assistant Professor Himanshu Grover and Senior Lecturer Robert Freitag work directly with local communities to keep them safe from natural and human-made hazards.
Through their Institute for Hazards Mitigation and Planning Research, they are developing new ways to assess flooding risk from climate change, building new tools to help local governments and citizens understand threats from volcanic eruptions and landslides, and helping local communities and Native American tribes protect themselves from tsunamis and earthquakes. Their lab is working to prepare the next generation of hazard mitigation planners and professionals by giving students the tools and training they need to develop more effective mitigation and recovery plans. As internationally recognized scholars, Freitag and Grover's research is saving lives by making communities more resilient and helping civic leaders anticipate, respond to, and recover from the hazardous events we hope to never see.
Training the Next Generation
For nearly 50 years, the Ph.D. in Urban Design and Planning has been training the researchers and scholars that planning programs around the world rely on. Megan Horst, Ph.D. (UDP Ph.D. '15), AICP took a closer look at the workings of the world around her by examining food systems planning in the Pacific Northwest. Horst is now an Assistant Professor in the Department of Urban Studies and Planning at Portland State University. Here, she focuses on public policy, sustainable food systems, and food justice. Her approach to teaching is critical, participatory, engaged in real-world issues, and connected to the community. In this way, she challenges her students to assess the injustices found in the world around them and empowers them to take a participatory role in the betterment of their own communities.
Creating a New Urban Science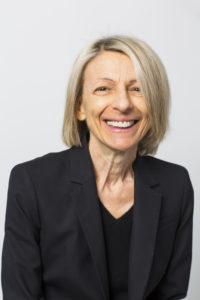 Universities help us imagine the unimaginable. Professor Marina Alberti, Director of the Urban Ecology Lab, is inventing a new urban science and helping us see cities in new ways. Her pioneering work has shown that cities have a planetary impact, shaping not only the lives of humans, but also the natural evolutionary processes that are fundamental to all life, and planet Earth itself. "Our premise is that Earth's entry into the Anthropocene represents what might, from an astrobiological perspective, be a predictable planetary transition", Alberti and her colleagues write.
Unlocking the complex relationship between human and natural systems is not only exciting science, it can also lead to breakthrough innovations in planning and practice. "Understanding these properties, even in the broadest outlines, can help us understand which direction we must aim our efforts in developing a sustainable human civilization." After all, as she and her colleagues note, "If one does not know where one is going, it's hard to get there."
Help Us Do Even More
The discoveries and knowledge of our faculty are needed now more than ever. As international leaders in their field, the research and innovations developed in our labs and centers are essential to the future of cities and the planning profession. Help us ensure that we can recruit the top candidates in our field and continue a legacy of excellence.
Three Ways to Help
Make a contribution to the Urban Design and Planning Enrichment Fund. This fund supports new initiatives, including faculty research and the facilities we need to support it. By contributing to this fund, you help us meet our mission of producing and disseminating the knowledge cities and communities need to plan for a better future.
Support the Urban Design and Planning Scholarship Fund. This fund is used to offset the cost of a graduate education. An investment in this fund helps us attract and support the best Ph.D. students in the country, ensuring that we continue to produce the excellent researchers and scholars the world needs.
Contact us about how you can support a specific research area. With five research centers and numerous research specialties, your donation can help accelerate a wide range of research projects and help launch new ones.
JOIN US BY MAKING A GIFT TODAY
Contact Us
For more information, please call our Advancement Office at (206) 685-3751
or email udpinfo@uw.edu.