GeekWire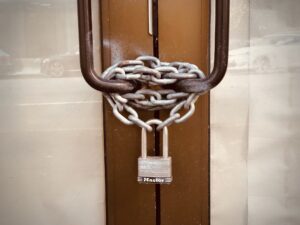 In Seattle, city government and the Downtown Seattle Association continue to build on the "Amazon Great Return" through a variety of strategies to reactivate downtown. While attempts to maintain safety and deter drug trafficking remain forefront in the news, increased foot traffic, intriguing office-to-residence retrofit proposals and trends toward park and retail reopening suggest a spirit of renewal. But here's an old term—"third places"—that can help even more to set the tone for continued recovery, and spur more innovative ideas.
Long before the impacts of pandemic and protest on downtown Seattle, I wrote about the closing of Borders Books adjacent to Seattle's Westlake Mall, in 2011. Then, I argued that the "third place" purpose it fulfilled as a gathering place and hub of social interaction should be replaced by equivalent square footage somewhere nearby. The article described the ongoing need for safe places for people to cross paths, buy, sell, and socialize, and fulfill basic legacy purposes of cities throughout history.
Although third places seemed plentiful overseas during five years abroad, I've not heard the term used much during the current recovery, even in the city that calls the "Third Place Books" chain its home.
Click the link below to read the full article.