Improving Seattle's parks through volunteerism
Maisha Barnett, Community, Environment and Planning Student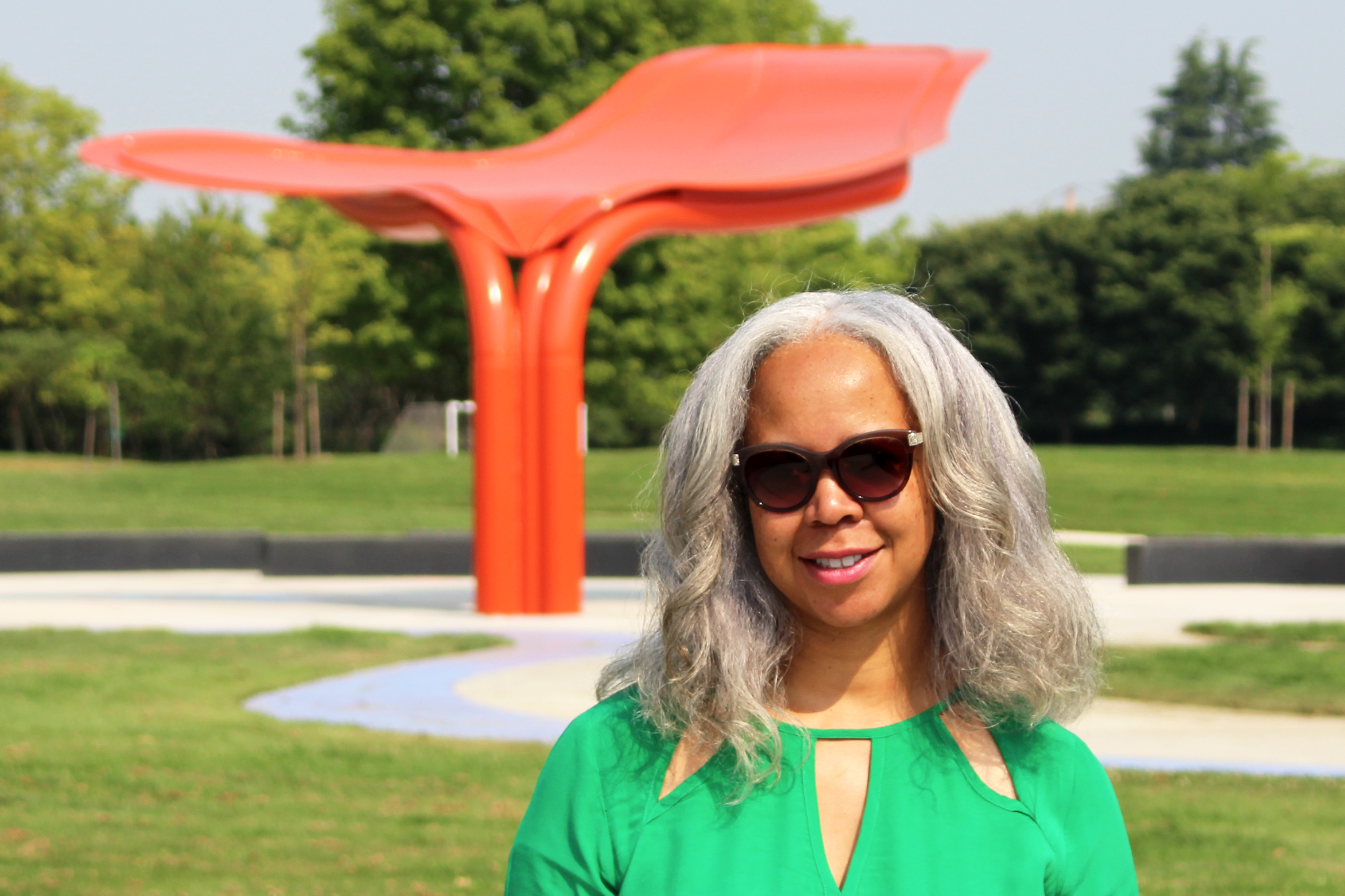 Recently, Interim Superintendent Christopher Williams announced the winners of Seattle Parks and Recreation's 2018 Denny Awards for Outstanding Volunteer Stewardship. Maisha Barnett (CEP '18), was among those recognized for their service. She was awarded Seattle Parks & Recreation's Superintendent's Award.
Maisha has been an advocate and key contributor to the development and success of Powell Barnett Park and Jimi Hendrix Park. Through her volunteer work, she has championed open and green spaces throughout central Seattle, including the planned new Waterfront Park. Because of her leadership, millions of dollars have been raised in support of playgrounds and open spaces, and Powell Barnett Park continues to be recognized annually as one of the best playgrounds in the United States.
"Choosing award winners is always a difficult task for us," Williams said. "We are grateful to the many volunteers who contribute to Seattle Parks and Recreation's mission of supporting healthy people, a healthy environment, and strong communities through a lens of equity."
The winners of the Denny Awards are a cross-section of Seattle's most creative, dedicated and hard-working volunteers who donate precious time and energy to improving Seattle's parks and recreation programs. In 2017, 36,198 people volunteered for Seattle Parks and Recreation, providing 196,448 hours of service. The 2018 Denny Awards will be held on Tuesday, December 4th from 6-8pm at The Museum of Flight. For more information about the awards ceremony and how to RSVP, please visit the Denny Awards website.
To learn more about the Community, Environment and Planning (CEP) undergraduate degree program, please visit the CEP Website