"I am somebody, I won't be stopped by nobody. I got my fist in the air and rhythm in my feet. I got love for my people, and it starts with me."
– Oakland Freedom Schools –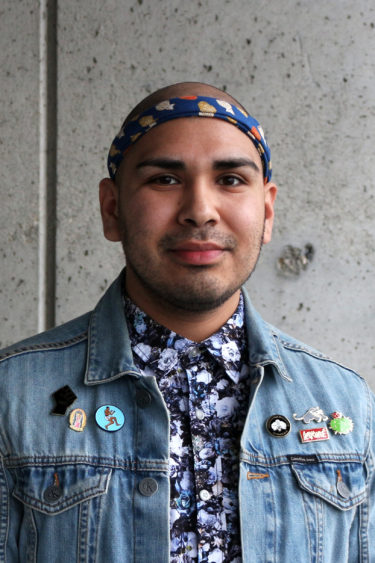 Louie Leiva is a first-year student in the Master of Urban Planning (MUP) program at the University of Washington. He is the proud son to immigrant parents from El Salvador and the first in his family to pursue a graduate school education. Louie is new to Seattle, having recently moved from his hometown of Los Angeles, CA to pursue a professional planning degree. While studying sociology during his undergraduate career at UC Berkeley, Louie gained the language and tools to identify social inequities in his own neighborhood. Consequently, Louie saw the relationship between his community's hardships – including barriers to accessing social services, public transportation, and affordable housing – to city policies and zoning ordinances. He found that several injustices faced by many low-income communities of color across the country are not mere coincidences, but direct results of planning decisions made by those in positions of power. As a result, Louie is pursuing a career in planning driven by a community-based framework that uses art and advocacy as tools for social, cultural, and political empowerment.
Among his multiple open house visits throughout the country, Louie considered a series of factors in deciding which masters program would be the best fit for him. His trip to the University of Washington established connections with faculty and peers whose similar interests and aspirations affirmed that they were individuals with whom he could see himself learning from and collaborating with. In addition to factors within the department, Louie found what would become his community and the core of his support system at the University through the Graduate Opportunities and Minority Achievement Program (GO-MAP). GO-MAP's organizational programming aims to cultivate a culturally and ethnically diverse academic, educational, and social environment through outreach, recruitment, and retention work that promotes graduate student success.
Ultimately, access to funding played the largest role in influencing Louie's final decision and commitment to the UW. Shortly after his open house visit, Louie was awarded a graduate tuition award from GO-MAP, alongside the Urban Design and Planning Professionals Council Equity Scholarship. The department's Professionals Council is a volunteer group of planners in the Puget Sound region that mentor MUP students and act as a bridge between the program and the profession.
During his time at the University, Louie has expressed special interest in transportation planning, especially as it connects to the arts and public space. "Prior to beginning graduate school, I had been working for an arts nonprofit in Leimert Park, the central hub for black artists in Los Angeles. The students I worked with collected neighborhood stories to inform and create temporary art installations throughout the city. I was constantly inspired and challenged by my students, their talent, and their dedication to their communities." Here in Seattle, he is interested in further exploring the city's community involvement process and support for public art projects in transit-oriented developments. "Planning is essential to building healthy communities, increasing educational opportunity, and economic prosperity. When I think of where I come from, I find it difficult to envision solutions without first addressing trauma."
Looking toward the future, Louie plans to leverage his talents as an artist and skill set as a planner to influence decisions that affect the quality of life for the most vulnerable. For the time being, Louie has short- and long-term goals that include excelling academically and continuing his involvement on campus as a member of the department's Diversity Committee, the Race and Equity in Urban Planning (RE:UP) student group, and GO-MAP's Graduate Student Advisory Board. He plans to secure a job before graduation and possibly pursue a PhD within the next five years (maybe).
To read more testimonials from students in the Master of Urban Planning program, please visit Why I Chose UW.