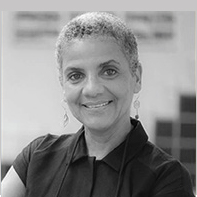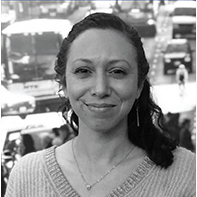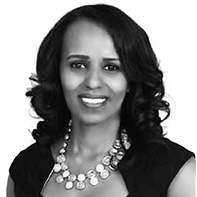 Women of Color in Community Planning + Design
Seminar – May 16, 2019 | Architecture Hall, University of Washington Campus (Seattle)
Panel Discussion – May 17, 2019 | Henry Art Gallery and Allen Center for The Visual Arts (HAG)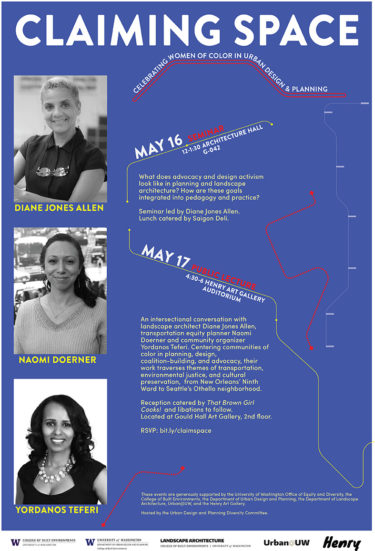 CLAIMING SPACE was a seminar and intersectional conversation with landscape architect Diane Jones Allen, transportation equity planner Naomi Doerner, and community organizer Yordanos Teferi.
These professionals share the common characteristic of centering communities of color from a foundation of advocacy and design for democracy. Their work traverses themes of transportation, environmental justice, and cultural preservation, from New Orleans' Ninth Ward to Seattle's Othello neighborhood.
This event was hosted by the Diversity Committee in the Department of Urban Design and Planning. The program was primarily funded by the University of Washington Office of Equity and Diversity. Additional funding support came from The College of Built Environments, Deans Office, The Department of Urban Design and Planning, Urban @UW and The Department of Landscape Architecture.
Claiming Space – UW Department of Urban Design and Planning from UW College of Built Environments on Vimeo.