Celebrating 47 Years with Donald H. Miller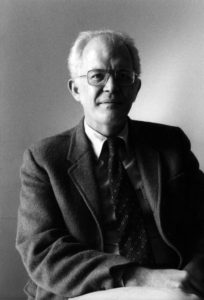 On the 16th of October, students, colleagues, friends, and family came together to honor Don Miller and celebrate the 47 years of service that he dedicated to the Department of Urban Design and Planning at the University of Washington.
The event was held at the University of Washington Club which provided stunning views of Lake Washington and beyond. Remarks were given by John Schaufelberger, Dean of the College of Built Environments, Christopher Campbell, Chair of the Department of Urban Design and Planning, and Karen Wolf, a former student of Don Miller's and current Senior Policy Analyst for King County.
Attendees shared their memories of Don Miller and reminisced over hard-copy publications from years past. They marveled at the state of the world when he began his career in the Department in 1970 as well as the volume, breadth, and quality of his accomplishments in that time.
The Seattle we know today has been shaped by Don Miller, through both his research and his students.
Help us continue Don Miller's legacy of excellent teaching and student support by contributing to the Donald H. Miller Endowed Fellowship.