A celebration of Black achievement and contributions to American history and society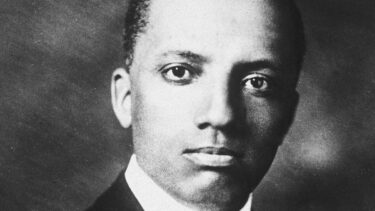 Friends and Colleagues –
February is Black History Month (also known as African History Month), an annual celebration of Black achievement and contributions to American history and society. Black History Month was created in 1926 by Carter G. Woodson, Ph.D. (Harvard University) and his organization, the Association for the Study of African American Life and History (ASALH). Dr. Woodson called for the second week of February – the birthday week of Abraham Lincoln (February 12th) and Frederick Douglas (February 14th) – to be designated Negro History Week. In the following decades, the week expended to the full month of February and became a federally recognized celebration in 1976 under President Gerald Ford.
Since its inception, Black History Week/Month has had a theme. Last year's theme was "African Americans and the Vote", which could not have been a more prescient choice. This year's theme is "The Black Family: Representation, Identity and Diversity." I encourage you to read more about the history of this celebration and the ASALH, and to participate in ASALH's 2021 Virtual Festival. It includes prominent scholars, authors, and political leaders, as well as an assortment of other extraordinary people, including astronauts, scuba divers, archeologists, chefs, and musicians. Mark your calendars.
I don't need to tell you that this year's Black History month is being celebrated against a background of national turmoil. On the one hand, a multi-racial movement, led by #BlackLivesMatter, continues the struggle to enlarge the circle of justice and equality as it fights against police brutality and the racism embedded in much of our society. On the other, anti-democratic groups, driven by an ideology of white supremacy, are hoping to drag this country back to an uglier time when these rights and opportunities were limited to only a few. The drive to expand equality and opportunity, and the counter-drive to limit it, are not new to this nation. White supremacy – the idea that White people and their rights, interests, experiences, spaces, and needs should serve as the standard or take precedent over those of non-White people – has been a guiding principle of this country in one form or another since the first colonialists set foot on the continent, and has survived, antithetical and yet co-existent, alongside our more democratic principles for over 300 years.
Planning – and planners – are part of this history, and like nearly every other part of American society reflect these same values, both the good and the bad. Today we embrace the principles of equity, opportunity, and democracy, but as we celebrate this month of Black achievement it is incumbent upon us to also recognize that our profession has not, historically, been a ready contributor to the achievement of Black people. In fact, planning has historically worked against Black achievement, by limiting access to opportunity (redlining, covenants, code restrictions), erasing Black spaces and neighborhoods (urban renewal policies, gentrification), and failing to provide the resources and infrastructure that Black communities need to flourish (access to education, healthy environments, clean water, public transportation). Some of this was intentional, designed specifically to eradicate or limit Black communities, and some was the result of willfully or uncritically adopting planning frameworks that put the interests of White (and wealthier) people and communities above those of everyone else. Either way, the consequences of this history are now manifest in the very structure and form of our cities, as visible and determinant, if we choose to see it, as any overtly racist act or policy.
The opportunity for achievement should not be determined by where in the city one grows up, but as planners we know that it is. What we're not as good at recognizing is our own role in creating these unequal conditions in the first place, and we are even less sure about how to undo them. New efforts to place racial and economic equity on parity with other planning priorities are a good start, and planning schools across the country, ours included, are beginning to take seriously the notion that if we truly want to change how we plan then we need to start by changing who is doing the planning. But real change, like real achievement, does not come easily. It requires clear goals, sustained and intentional effort, and enough resources to fully support the mission. If we are celebrating the history of Black achievement this month it must be because Black achievement is something that we as planners truly value. And if it is something we value, then one way we might measure our own success as planners is not only in how "livable" or "green" or "smart" our cities are, but in how well Black achievement – and the achievement of all historically marginalized people – is supported, inspired, and uplifted by the cities and neighborhoods we help create.
Christopher D. Campbell, Ph.D.
Chair of the Department of Urban Design & Planning
If you would like to support or learn more about the efforts of contemporary Black planners and organizations, here are a few websites to get you started:
I also invite you to join the MUP Social Justice Social Hour,hosted by MUP students Skye D'Aquila, Eli Mulhausen, Tyler Quinn-Smith, Samara Ressler, and Antonia Stinnet.
Meeting themes and readings for the month of February are as follows:
The Zoom link for these events is: https://washington.zoom.us/j/91978983063
Finally, if you would like to support Black students in the planning field, please consider contributing to the UDP Professionals Council Equity Fund. One hundred percent of the money raised through this fund goes directly to recruit and support underrepresented students in our professional programs.